RV rental management & rv rentals
WE'RE YOUR TEAM
goHomePort serves both RV owners and RV renters, providing RV rental management services to the former and RVs for rent to the later. We strive to make every customer happy and satisfied.
rv owners
rv renters
Our Services
goHomePort Rentals offers carefully curated services for RV owners and renters in the Denver and Phoenix areas. Although our physical locations are in Arizona and Colorado, we serve RV owners nationwide and can help them transport their RV (drivable RVs only) to one of our locations. We also serve renters nationwide who are visiting the Phoenix or Denver area.
RV Rental Management
Rent out your RV hassle-free. Make an extra $10k - $25k when your RV would otherwise be parked.
RVs for Rent
Choose from a variety of RVs, trailers, makes and models.
Passive Income    |    Well-Insured   |    Maintained RVs
Enroll in our full service RV rental management platform, and we'll do all the work! 
We split net revenue and issue payments at the close of each month. You also may be eligible to save on taxes through meaningful depreciation and other deductions.
Before goHomePort, we were managing four RV rentals ourselves. It was way too much work. We're so glad we found GHP rentals. They have made our lives so much easier!
Bill Humphrey
Owner of now five Leisure Travel Vans for rent
We felt guilty when our RV was just sitting in our garage. Now it's being put to better use and making us money!
Amber Herd
Owner of Class C RV for Rent
With GoHomePort Rentals I experienced great communication & responsible management of my trailer. The camper was washed, cleaned & well maintained before each rental & received good reviews from the clients.
Chris Clark
Owner of Travel Trailer for Rent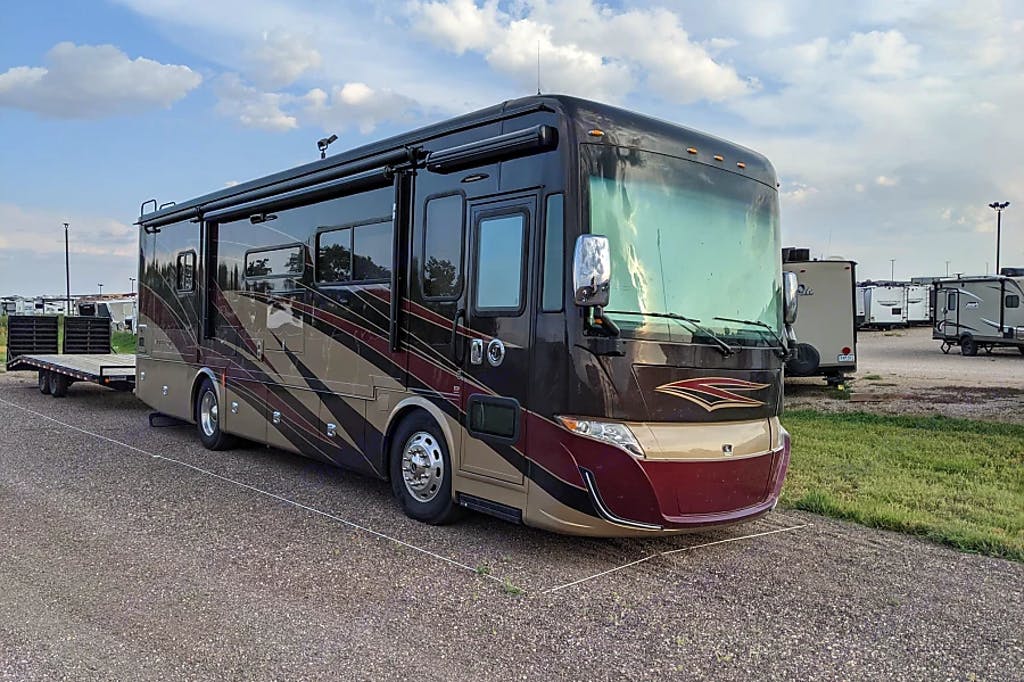 Class A RV
A drivable RV that is usually built on a commercial truck chassis or a commercial bus chassis and often most luxurious and expensive for people who want the feeling of a house on the road.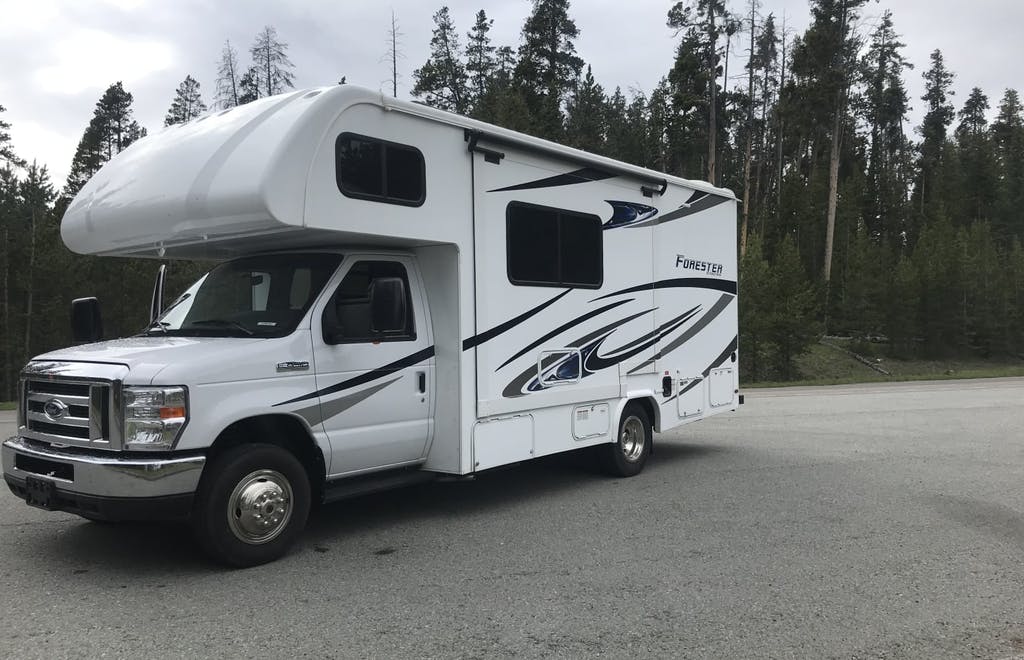 Class C RV
A smaller version of the Class A motorhome, it is built on a truck or van cutaway chassis and the easiest to drive out of all four options.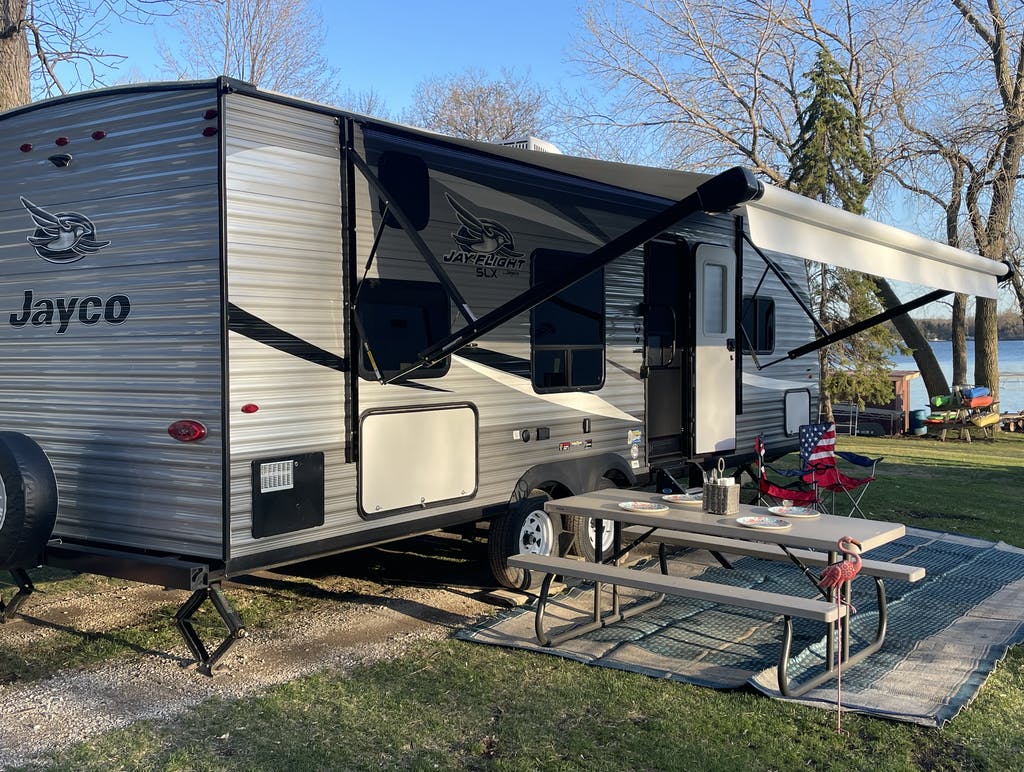 Travel Trailer
Best transported with a vehicle such as an SUV, pickup truck, or van with a special hitch and specific towing package that controls the sway of the trailer when in motion. If you don't have a tow vehicle, we can transport your trailer to your desired location.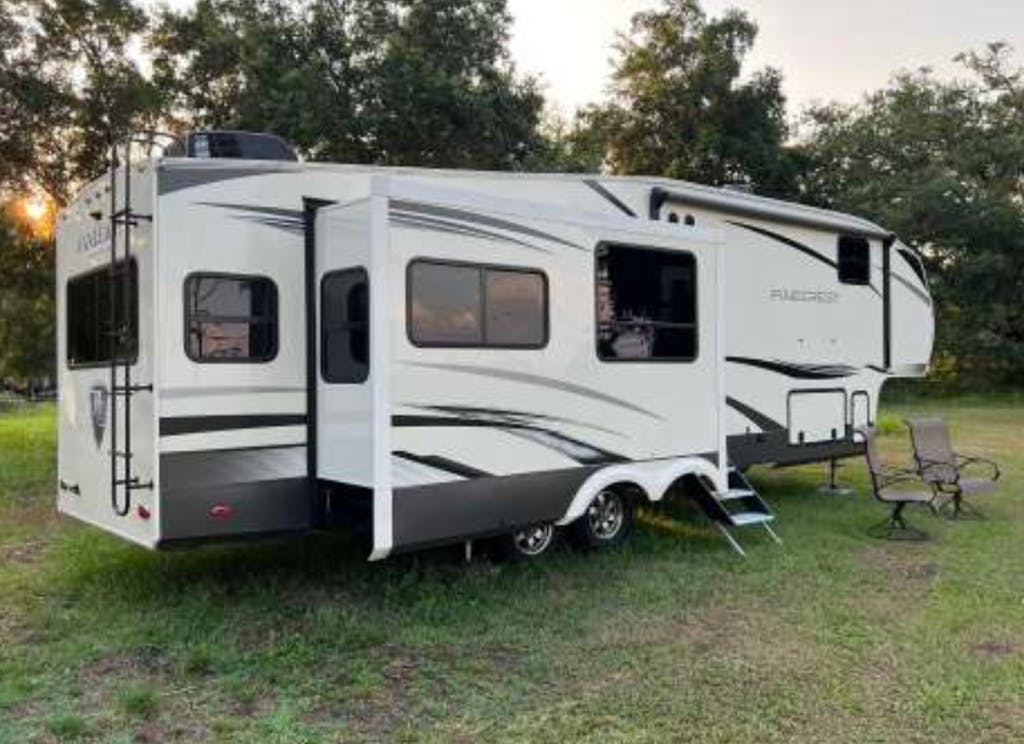 Fifth-Wheel
This wheel attaches to the cab of a full-sized pickup truck that tows it. It is important to have the correct tow vehicle when using a fifth-wheel RV. If you don't have the correct vehicle, we can transport your fifth-wheel to your desired location for you.
The slide out made this super spacious. These little RVS are awesome. Loved the whole experience!
Austin Guviak
2017 Luxury Leisure Travel Van – Unity – Murphy Bed
Was fun to travel like Ben Stiller lol!! Mike made the whole process very easy. We are going to do it again next year!
Austin Guviak
2004 Fleetwood Pace Arrow – Actual RV from "Meet the Fockers"
We loved it!
Austin Guviak
2021 Forest River Salem Cruise Lite 24RIxI
Really easy to drive, comfy bed. Rental process was a breeze.
Austin Guviak
2016 Leisure Travel Serenity
What a fun trip. Thanks Mike!
Austin Guviak
2016 Leisure Travel Serenity
Perfect option for a couples getaway!
Austin Guviak
2017 Luxury Leisure Travel Van – Unity – Murphy Bed
Mike was super professional! Would rent here again.
Austin Guviak
2004 Fleetwood Pace Arrow – Actual RV from "Meet the Fockers"
This thing is lux! Very easy to drive considering how spacious.
Austin Guviak
2020 Tiffin Motorhomes Allegro Red
The team was so easy to work with and this is a perfect option for a tow behind!
Austin Guviak
2021 Forest River Salem Cruise lite 24RIxI
We had an amazing trip with this RV. Mike was amazing and very helpful! We will definitely be booking again. Highly Recommend.
Gina Plumb
2014 Leisure Travel Utility
Upkeep
Don't worry! Your RV will be well-cared for. We stay on top of routine maintenance and also fix all the little things that might get worn out along they way.
Damages
In the rare case that anything happens to your RV during a rental, we attend to it right away. We file a claim, work with insurance, and get your RV repaired as quickly as possible. We will handle all of it so the experience is stress-free and your RV is back up for rent quickly.
Maintained RVs    |    Quality Work    |    Trustworthy
RV Maintenance & Repair
We own one maintenance shop and are building more at our other storage facilities. Because of this strategic setup, our RV owners have first-in-line priviledges when it comes to work or repairs. Just one more benefit of renting out your RV with us!
RV Storage
We currently have five locations storage in CO that we own and operate. For people who are looking to just store their RVs, we are a great option.
What are you waiting for?
List your RV with us and earn passive income! You could earn an extra $10,000-$25,000 or more and still use your RV whenever you want. We'll take care of all the work!